It all started as a sophomore in high school. Up until that point, though I loved music, I had not given much thought to learning how to play an instrument although I did do my sisters' lessons on the piano at times just fooling around as a kid. One lunch period before Christmas, I walked up to my group of friends that I hung around with and they informed me that they had just formed a band. Since I was the last to arrive, I was told I would be playing the bass. The plan was to ask each of our parents for our chosen instruments since Christmas was coming up. Christmas came and went and I was the only one that got an instrument and amp, a Ventura bass and an Alamo amp. Well...since there was no band now, I decided to give a go of learning how to play. I took lessons from the late, great guitarist, Rex Gallion. He was an amazing teacher and guitarist. Don't know if this story was true but he used to have a show band in Vegas. Joe Pass auditioned for it and was told he wasn't good enough. Maybe at the time! I went on to take lessons from him for several years, practicing in my room for hours each day and jamming with several musicians till I joined my first band - Dark Cloud.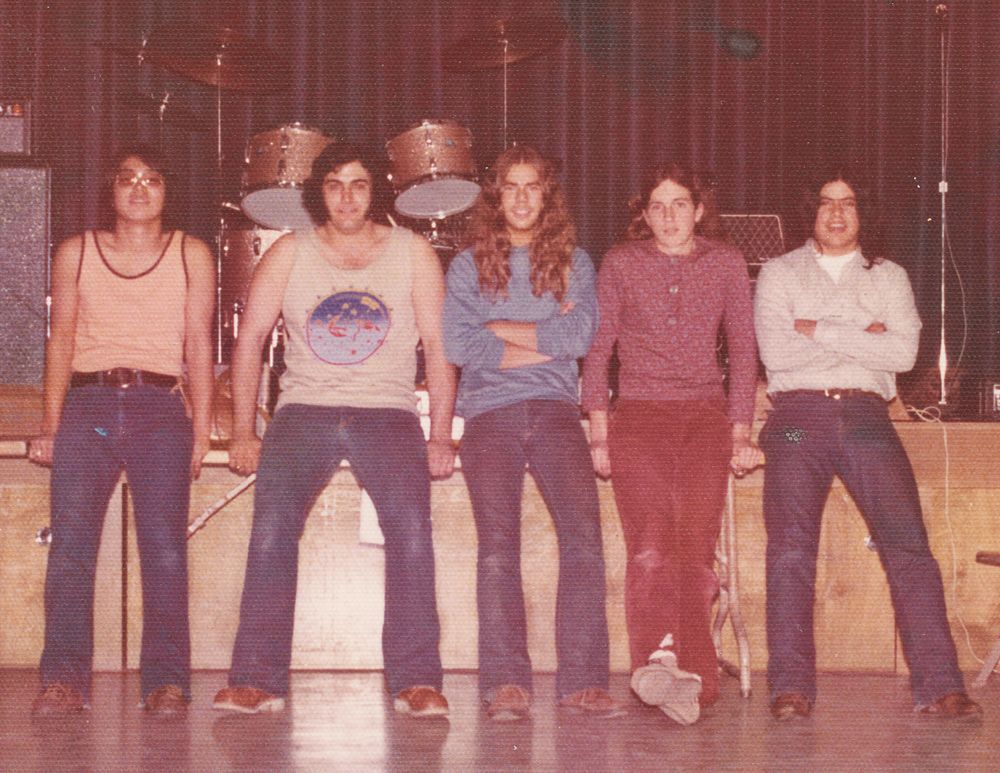 Dark Cloud was formed with Mike Skeeters on guitar, Roger Silva on drums, Ernie Rodrigues on Vocals, Scott Radosevich on keyboards and I on bass. We were the premier rock band on the Central Coast of California playing very heavy music back then. Uriah Heep, Deep Purple, Bloodrock, Led Zeppelin, and Grand Funk Railroad were among the staples of our sets. We played all the high schools, fairs, and dive bars around the area. We started writing original music as well and got the chance to record some. God, I was so idealistic back then in my writing and wanting World Peace. LOL. It's fun going back and listening to them. At one point Rock Steady Music, who handled Kiss at the time, wanted to sign us. However, Scott and I wanted to continue our schooling. Regretably or thankfully, we declined it. We will never know what that future would have been. We played together for at least 6 years and I had some great times with my brothers. However, at the end, Scott and I wanted to go on to play more progressive music so we decided to call it quits as Dark Cloud.
0:00/5:12

0:00/8:39

0:00/4:21

0:00/11:11

0:00/6:21

0:00/5:35

0:00/4:48

0:00/4:09

0:00/4:38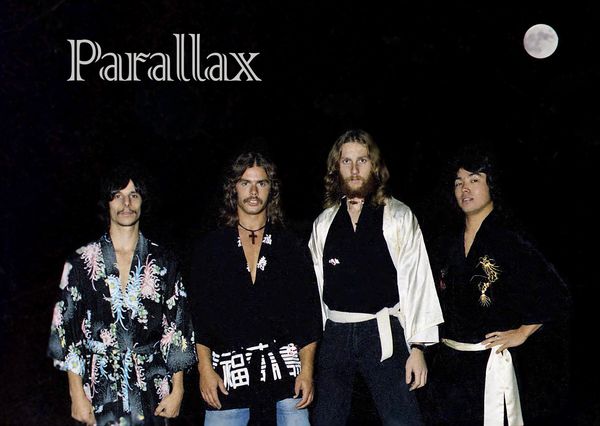 The progressive music scene was heating up at the time. Bands like Emerson, Lake and Palmer, Yes, Argent, Triumvirat, Gentle Giant and Camel were among some of my favorites. Scott was a big ELP fan so we started Axis with that style of music in mind. Fortunately, we stumbled onto a really great drummer who loved exactly that kind of music and could play those kinds of styles. Mike Carrol. He fit perfectly. There was also this hotshot guitarist that lived around Scott that wanted to join. Asa Fisher or "Machine Gun Fisher" as we liked to refer to him as because of his blazin' machine gun like licks. So with the band all together, we started writing music and got a set together. We did a few concerts that we put on ourselves in some local venues complete with lights and smoke pots. That kind of show was sort of unique around our area. Boy we used to be full of ourselves back then. We had fun planning and playing them. Sadly though Mike wanted to play more often and make more money so he moved on to a full time playing gig and we were left without a drummer. As fortune would have it, we came across this drummer who was playing in a local band that wanted to do more interesting music. Enter Jim Stromberg. Wow, we didn't realize it at the time but Jim worked hard at his craft and was probably the best drummer around these parts and is still regarded by many as such. He picked up Mike's parts and added his style and we had a band again. We went on to record at Sutton Sound in Atascadero. It was the first real time I and my mates had gotten to record in a real studio and it was great. We learned so much about the process and enjoyed every minute of it. After we had finished recording, I told myself I would never spend that much money on recording and instead would spend it on recording equipment so I can l learn and record myself. So I did.
Invasion
The Axis Parallax
0:00/4:39

0:00/6:02

0:00/1:30

0:00/5:49

0:00/1:43

0:00/4:24

0:00/0:12

0:00/6:44

0:00/7:02

0:00/6:34

0:00/3:19